About Advocacy
Advocacy is taking action to help people say what they want, secure their rights, represent their interests and obtain services they need.
Advocates and advocacy schemes work in partnership with the people they support and take their side. Advocacy promotes social inclusion, equality and social justice. read more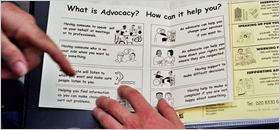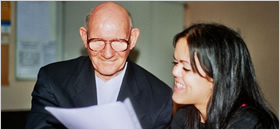 Becoming an Advocate
People become advocates in different ways and fo read more
Latest news
29/07/2011
Advocacy blueprint needed to protect vulnerable children ...
read more
29/07/2011
Untitled ...
read more
21/07/2011
Safeguarding: Advocate Survey, SCIE Report ...
read more
07/07/2011
Adult Social Care Law and Funding Reform ...
read more
04/07/2011
Advocacy Tender Advert from Castlebeck ...
read more